A lot of you took part in the 2022 INDIAN MOTORCYCLE Rally in Germany, Austria, Spain, Portugal, Switzerland,UK and France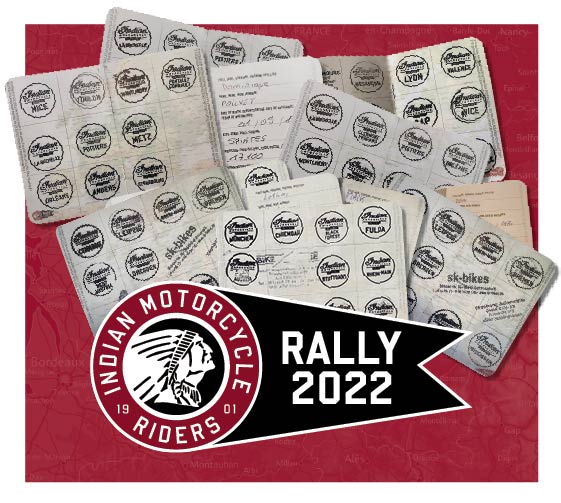 Between you, you clocked up 210,000 km on your rides and outings from June to November.
The passports you got stamped at Indian Motorcycle dealerships have become genuine collectors' items as well as souvenirs of those happy hours on the road. There were plenty of rewards too, with numerous gift vouchers for between €150 and €600 handed out to those who logged the most stages and kilometres.
See you for more in 2023!