The latest to join the Scout family line-up is its most rebellious member yet, Rogue, a bike in the popular club-style movement that's all about community spirit and group riding.
Above : Scout Rogue Stealth Gray
Below : Scout Rogue Thunder black Smoke
Indian Motorcycle's design team built the Rogue on the same platform as the brand's bestseller, the iconic Scout, but with more muscle. They've given the Scout Rogue stronger, more pronounced features, especially at the front, placing it firmly within the aesthetic of the current trend for club-style bikes. It is instantly elevated by a sporty fairing in the classic club style, beautifully extended by mini-ape hanger handlebars. The handlebars really bend back towards the rider's arms, so you can sit up straight in a more assertive stance on the machine.
A 19-inch spoked wheel further accentuates the club-style vibe and helps give more heft to the front of the bike.
The seat with its extended backrest portion ensures comfort while also emphasizing the spirit of the Scout Rogue. A series of neat aesthetic touches darken the bike's sleek blacked-out valve covers, fenders, and exhaust pipes, accentuating its rebellious rogue character.
Club-style also means performance. In this arena, the Scout Rogue aces it with a 1,200cc, V-twin, liquid-cooled engine that churns out 94hp of maximum power. This muscular character makes it suitable for all kinds of riding, including even the longest journeys.
The Scout Rogue is available in 3 colors: Black Smoke Midnight, Sagebrush Smoke, Stealth Gray.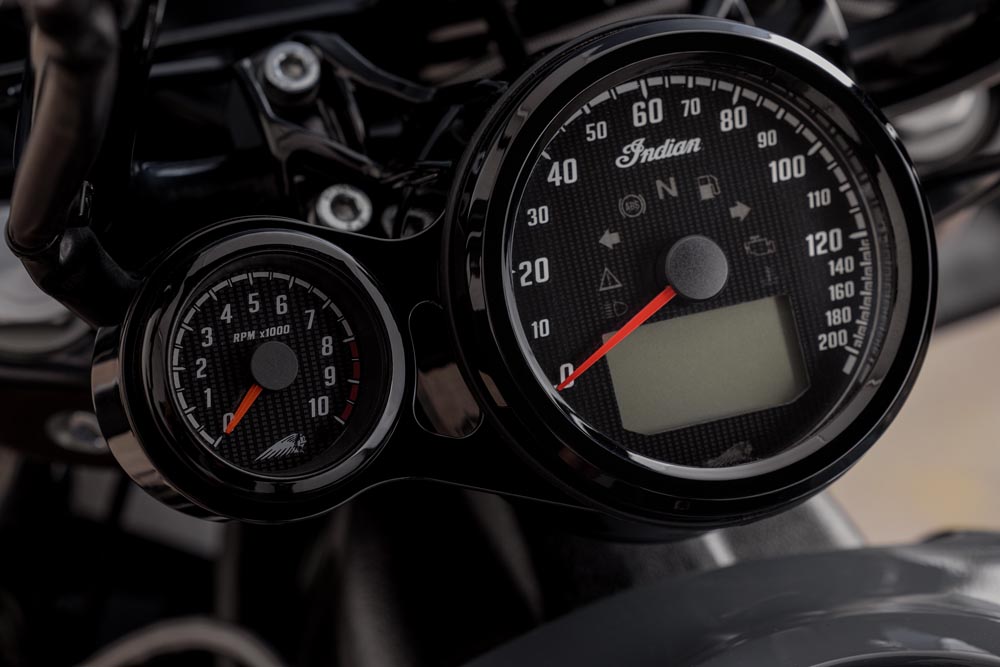 Among the many accessories available, there's a secondary rev counter with a gear change indicator that fits next to the original speedometer.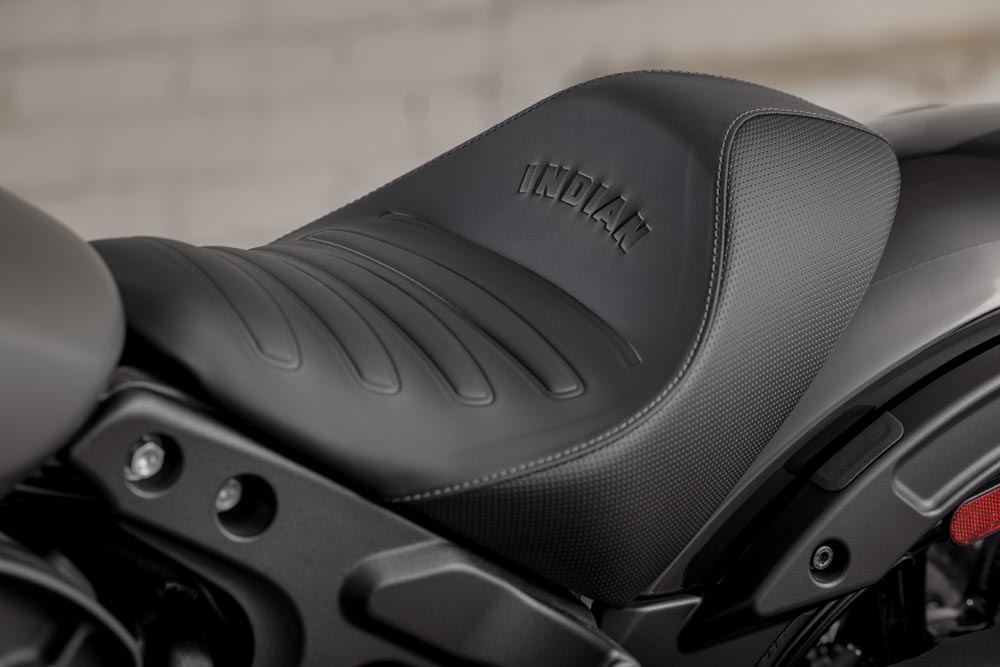 The sport-style seat with extended backrest gives this model a distinctive signature, while also providing perfect back support so it's comfortable even on long journeys.